Hello, since the patch of monday 10th 2022 ,I've got issues with server responding error.
It happen anytime with no reason, the time between error is completely random from 20sec to 5 min.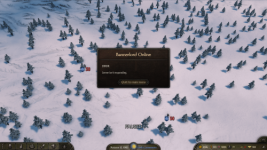 I never had this issue before, and I check my Internet connection and shared my 4G connections too.
I've checked the files with steam.
Could someone help me plz?